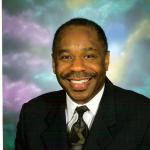 Hello and welcome!
If you are an attorney with a packaging-related case and seek an expert, I thank you for the opportunity to introduce myself.
I have 40 years of experience in packaging, as well as in related disciplines, such as marketing, logistics, and human factors.
My specialties as an expert include: product liability; personal injury; warnings; patent infringement; cargo loading & securement; and, insurance claims for damaged cargo.
My services as an expert include: consulting, analysis, site inspections, testing, opining, report writing, and testifying.
I have been retained on federal cases and on state cases and have testified in both types of courts.  I serve objectively, without a preference for Plaintiff nor Defendant cases.
Packaging is central to the manufacture, distribution, and marketing of all goods, with the lone exception being bulk raw materials.  Packaging is a fixture throughout the stream of commerce and in daily life.  Part art, part science, packaging is like no other discipline in terms of variety and complexity.  Any given need for packaging brings with it a multitude of potential approaches and potential decisions, bound to differ in regard to efficacy, efficiency——and, more to your concern——REASONABLENESS and PRUDENCE.  When the latter two characteristics are in dispute and litigation ensues, you don't need to be convinced that the right expert will be an asset to your case strategy.  You need to be convinced that a particular candidate is, indeed, the RIGHT expert.
Since 1982, I have been a consultant to clients in the consumer non-durables, institutional, industrial goods, and government sectors.  I have been an instructor at the Michigan State University School of Packaging, where I developed and taught the School's first courses in distribution packaging, industrial packaging, and materials handling.  My employment history was built at Fortune 100 companies and included managerial positions.  I hold various professional certifications.  I have authored more than 200 published articles and am a Contributing Editor at Packaging World magazine.  I have presented at seminars and conferences around the world.
I pledge professional, ethical, and responsive service and I have a list of attorney-clients who will vouch for me.
I hope to hear from you.
Again, thanks.